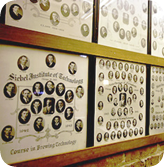 Think "forefathers of American brewing," and names like Busch and Stroh come to mind. But equally notable is John Siebel, the founder of Chicago's own Siebel Institute of Technology, a 143-year-old leader in brewing research and education that has taught both of the above dynasties a thing or two about beer.

Michell Eloy
Chicago Magazine, June 2011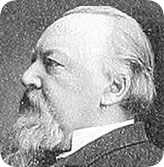 Dr. John Ewald Siebel founded the Zymotechnic Institute in 1868. He was born on September 17, 1845, in Germany. He earned his doctorate before moving to Chicago 1866. In 1868 he opened John E. Siebel's Chemical Laboratory, which soon developed into a research station and school for the brewing sciences.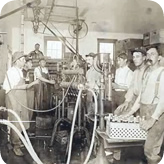 In 1872, as the company moved into new facilities on Belden Avenue on the north side of Chicago, the name was changed to the Siebel Institute of Technology. By 1907 there were five regular courses: a six-month Brewers' Course, a two-month Post Graduate Course, a three-month Engineers' Course, a two-month Maltsters' Course and a two-month Bottlers' Course. With the approach of prohibition, the Institute diversified and added courses in baking, refrigeration, engineering, milling, carbonated beverages and other related topics. On December 20, 1919, just twenty-seven days before prohibition became effective, Dr. J. E. Siebel passed away.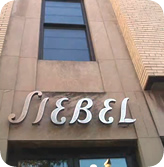 In October 1952, the Institute moved to Peterson Avenue where it remained for almost 50 years. In 2013, the Siebel Institute of Technology moved to facilities at 900 N. North Branch St. in the facilities of Kendall College, and in 2020, Siebel moved to its current "built to purpose" facility at 322 South Green Street in Chicago's vibrant West Loop/Greektown area.