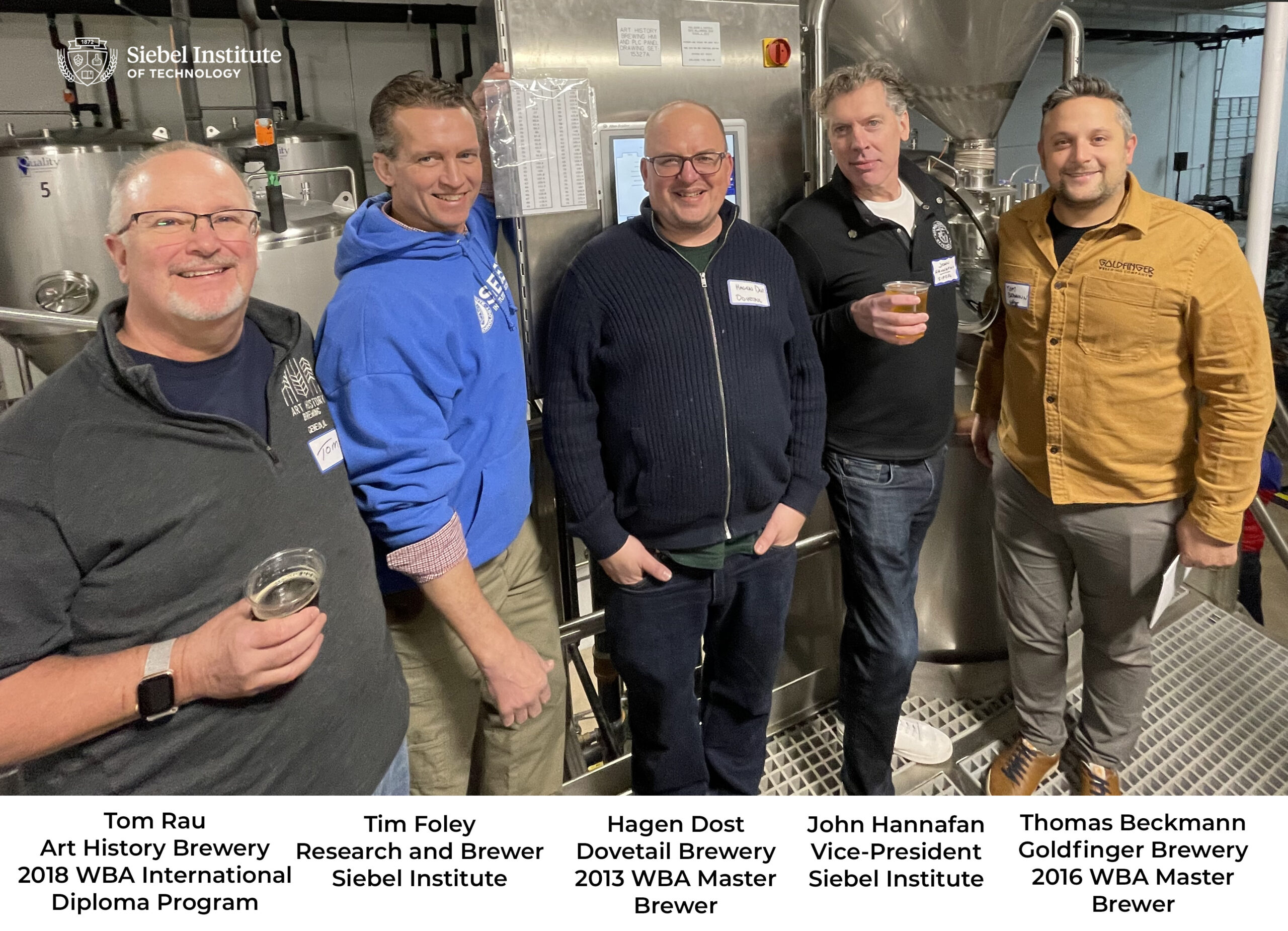 It was a great day at Geneva Lager Works in Geneva, IL on Tuesday, January 17th, as members of the Illinois Craft Brewers Guild got together for their first meeting of 2023. During the session, an open discussion was held on the state of craft lagers in Illinois. The group discussion included topics like customer experience, unique on-site serving methods, lager-specific programming, packaging & style terminology, trends, and more. Among the seven topic experts on stage were three esteemed graduates of the advanced World Brewing Academy programs, who shared their in-depth understanding of lager issues gained from their time at Siebel Institute in Chicago and, especially, during their studies at Doemens Academy in Munich, Germany.
Seen here after their 1.5-hour presentation concluded are WBA Master Brewer graduates Thomas Beckmann of Goldfinger Brewery and Hagen Dost of Dovetail Brewery as well as WBA Diploma Program graduate Tom Rau, owner of Geneva Lager Works and Art History Brewery, accompanied by Tim Foley and John Hannafan of Siebel Institute. Their get-together on the brewhouse deck in Geneva Lager Works allowed the group to reflect on how their WBA experience has played a key role in their decision to brew authentic lager styles in the Illinois market, and to relive their days spent doing extensive lager beer research at Doemens Academy and the beer halls of Munich!
Congratulations to these three great brewers for all their accomplishments.