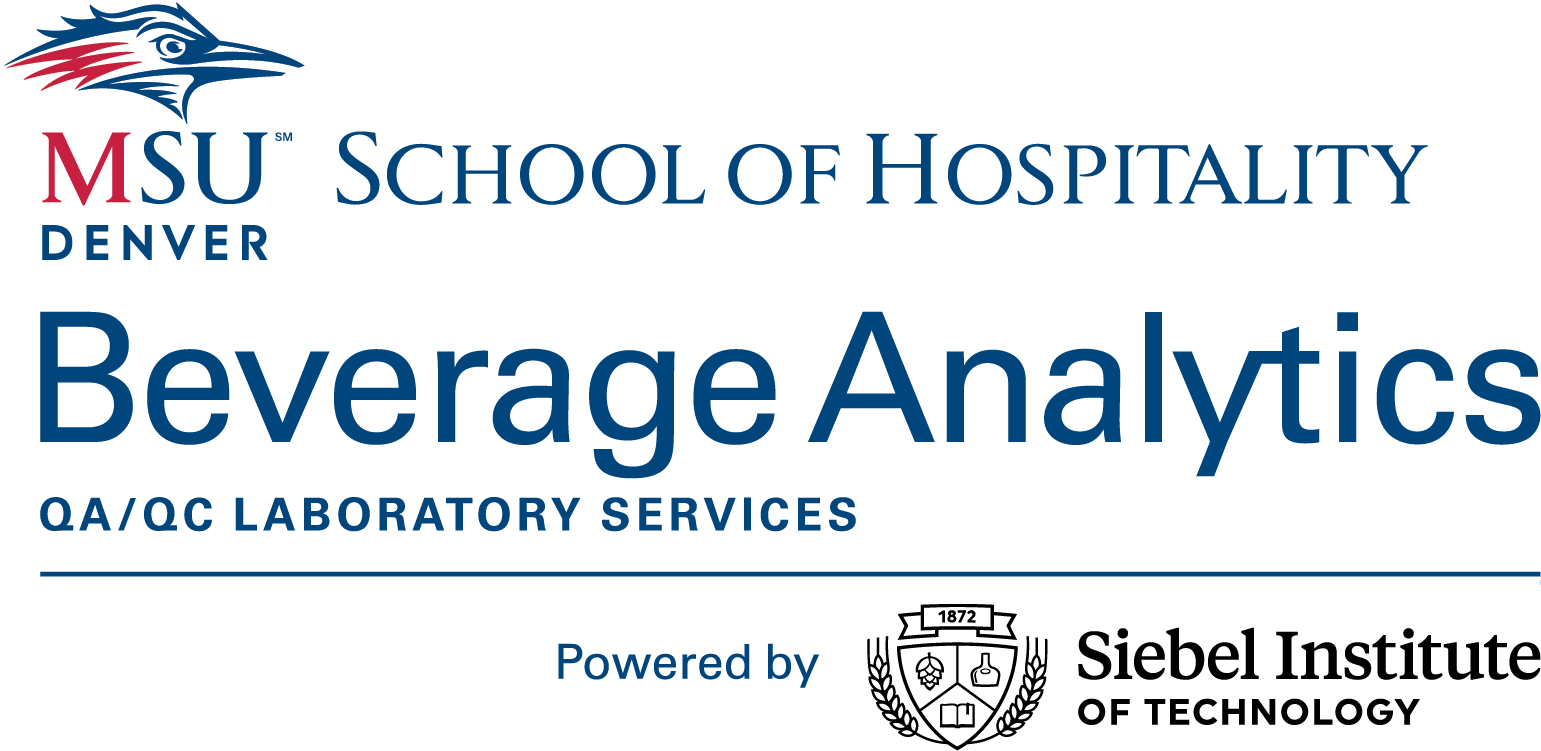 In beer, quality matters. In collaboration with the Metropolitan State University of Denver, Siebel Institute is offering industry-leading QA/QC laboratory services through the Beverage Analytics team.
Check laboratory services prices or fill in an analysis request form at:
Direct contact information:
BEVERAGE ANALYTICS QA/QC LABORATORY SERVICES | Powered by The Siebel Institute

Tivoli Student Union
900 Auraria Parkway, Suite 145
Denver, CO 80217
Katie Strain
303-605-7028
kstrain3@msudenver.edu
Due to the unprecedented coronavirus global pandemic, MSU Denver is taking necessary precautions to limit the number of personnel on campus.  Therefore, we are on a very limited personnel schedule for the foreseeable future.  Please contact Lab Manager, Katie Strain, at kstrain3@msudenver.edu before submitting samples for testing.  
More information on the coronavirus and MSU Denver can be found at: msudenver.edu/coronavirus-update.
Thank you. Stay healthy, and best wishes!