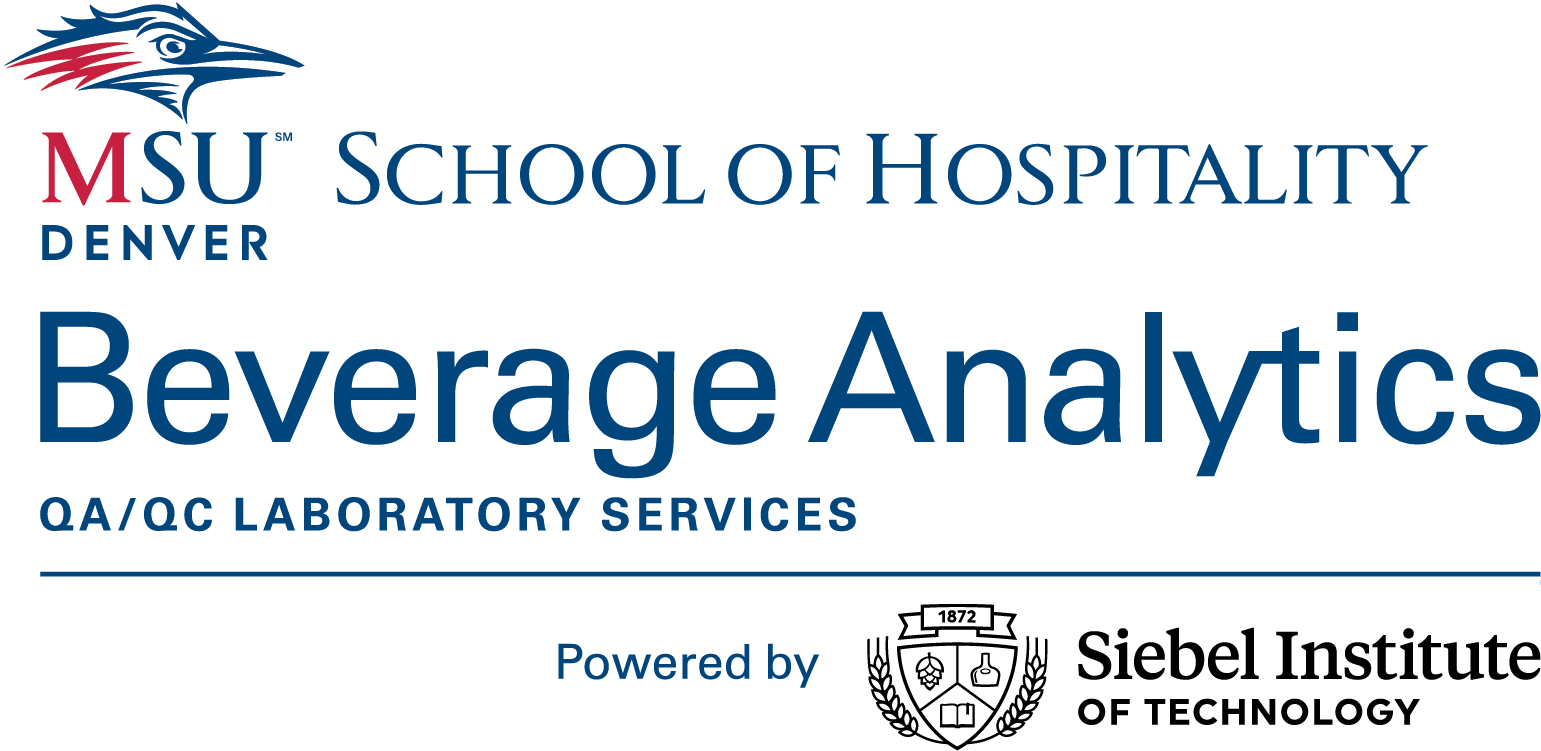 With over 150 years of practice in laboratory analysis, Siebel Institute has always been known as a leader in beverage testing. We are proud to be working with Beverage Analytics QA/QC Laboratory Services at the Metropolitan State University of Denver (MSU Denver) to offer a full range of testing services for beer, cider, wine, spirits and other products. Located in Denver, Colorado, MSU Denver provides fast, affordable and accurate testing conducted by trained TTB-certified staff.
Just a sampling of the most popular brewing-related tests conducted at MSU Denver include:
Alcohol, %w /w or %v /v
Calories
Specific gravity
Real & Apparent Extract
CO2 and Air
Bitterness (IBU)
Color (SRM)
Diacetyl
pH
Chill haze/Turbidity
Protein
Total acidity
Testing protocols and reporting of results are based on industry-accepted methods set by such organizations as ASBC, EBC, and TTB, and the staff of MSU Denver are happy to assist their customers in interpreting their lab results.
For complete information on how MSU Denver and Siebel Institute can help you reach your quality goals, contact us today.
Check laboratory services prices or fill in an analysis request form at:
Direct contact information:
BEVERAGE ANALYTICS QA/QC LABORATORY SERVICES | Powered by The Siebel Institute

Tivoli Student Union
900 Auraria Parkway, Suite 145
Denver, CO 80217
Katie Strain
303-605-7028
kstrain3@msudenver.edu